Who are we?
We are Vita and Kasper – a Canadian-Danish couple that met in Copenhagen in the summer of 2020. Soon after meeting, the idea of opening a café became a dream for 'some day in the future', but when an opportunity presented itself we decided to jump on it – significantly sooner than we expected.
We are inspired by being in nature and the feelings of connection and calmness that it brings, and we hope that this shows in the atmosphere of our café.
We hold social and environmental consciousness as a pillar of our business. On top of that is the story which drives us both: about how we can use our position as business owners to support some of the social, environmental and community causes we believe in.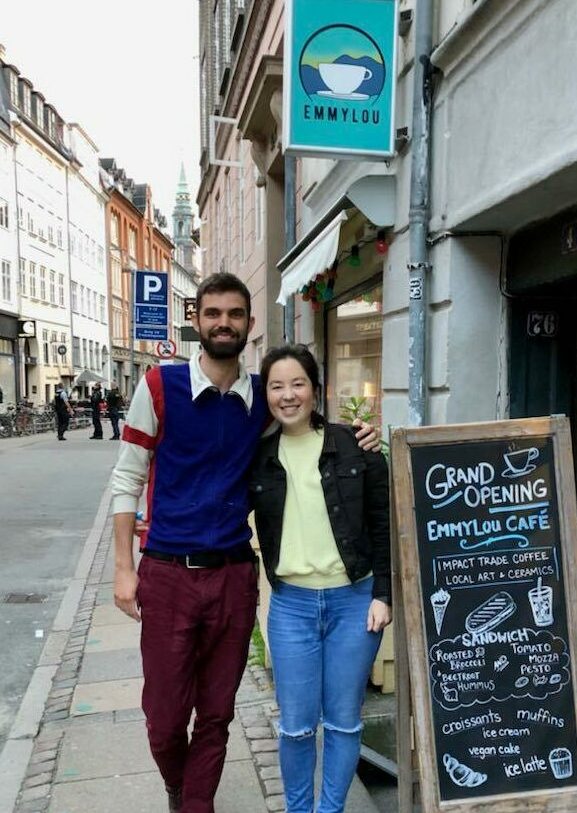 Who is Emmylou?
The inspiration for the name Emmylou Café came from both a song and a singer. The song "Emmylou" by First Aid Kit, which is named after the folk-singer Emmylou Harris, inspired the naming of this café for the good memories associated with folk music, road trips, escaping the city, and getting into nature.
The café is therefore meant to provide a respite from the busy city streets, bringing a laid-back and authentic feel into the central city.

---

Impact Trade coffee
The coffee that you drink in Emmylou Café is sourced through Impact Roasters who freshly roast the beans in Copenhagen. Their Ethiopian coffee is, in our opinion, the best that you will find in the city. Through an Impact Trade model they have direct trade with small-scale Ethiopian coffee farmers and invest part of their profit into these communities. This not only ensures consistently high quality coffee beans for us here in Copenhagen, but also empowers the farmers in Ethiopia to be able to make more profit.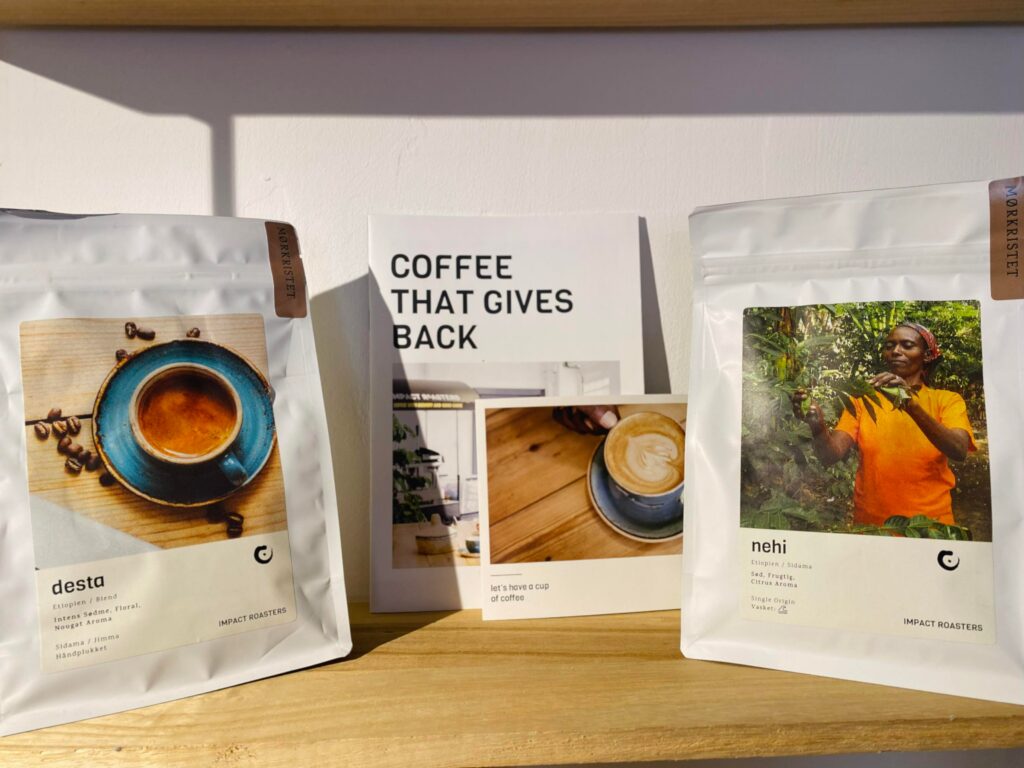 Local artists
We love good craftsmanship, unique design, and beautiful art, and Copenhagen has no shortage of talented people ready to provide! We want to use our space to share a few of our favorite local artists with our customers. Our goal is to support small-scale artists who do not already have a physical shop to showcase and sell their work. The barstools and the ceramic cups that we use at Emmylou Café are made by Lytken Håndværk, and our logo was designed by O.G.H. Savage.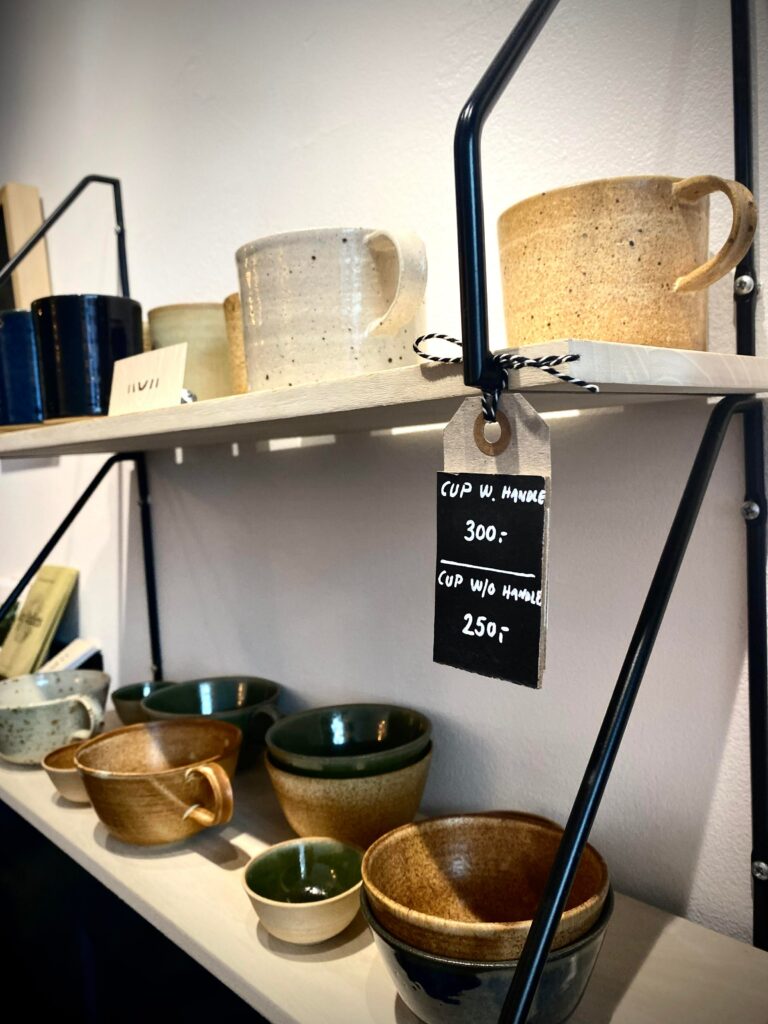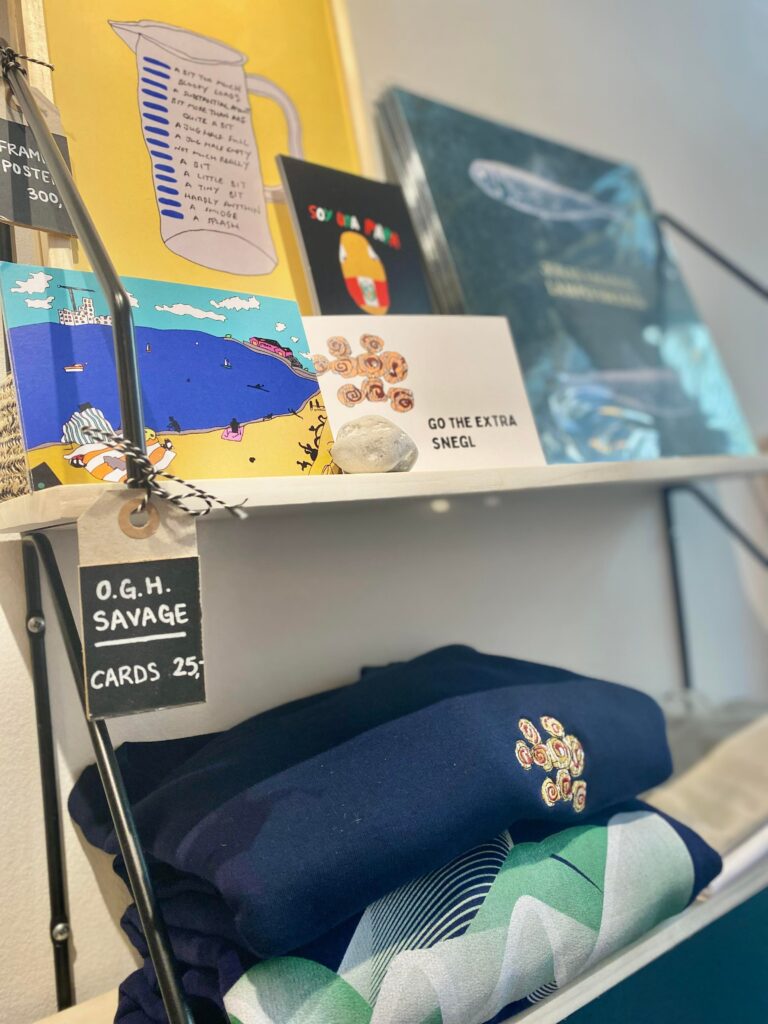 Local initiatives
At Emmylou Café you can buy honey and flower seeds from Bybi, which is one of many amazing social initiatives in Copenhagen. We believe that initiatives like these are vital for building a more sustainable future for people and the planet. By supporting local initiatives we aim to help them increase their reach and their impact in our community.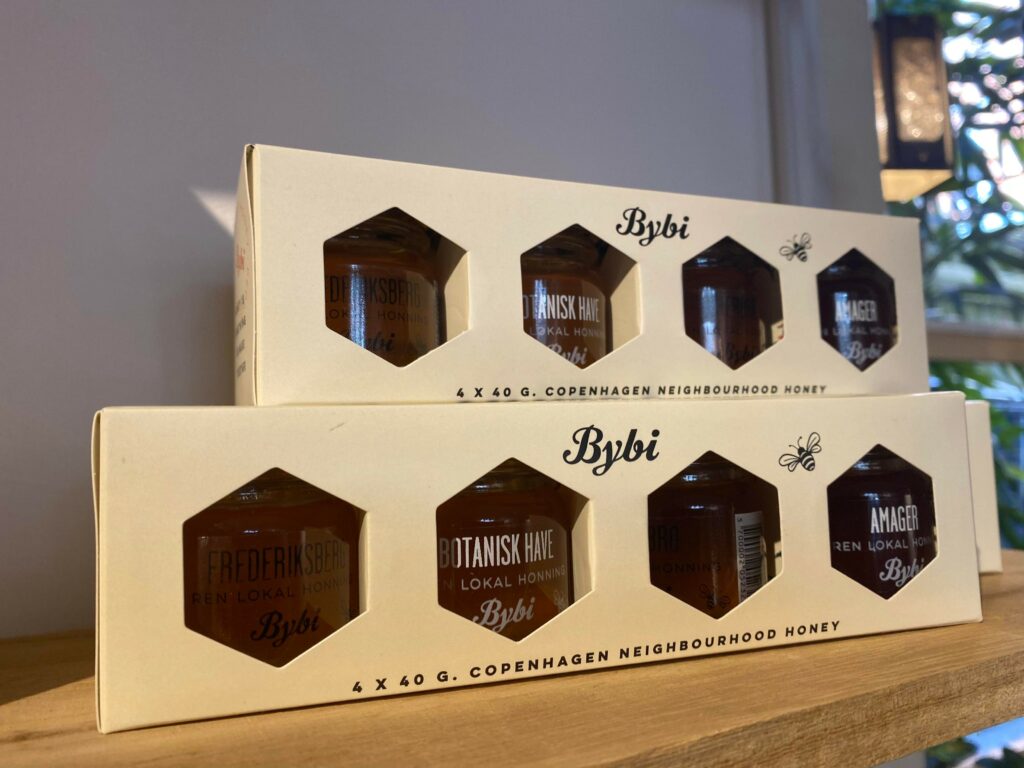 ---

Get in touch
Are you an artist or member of a social initiative in Copenhagen who could benefit from a café partnership? We would love to hear from you!
Talk to us in the café or reach out to us at: hello@emmylou.dk